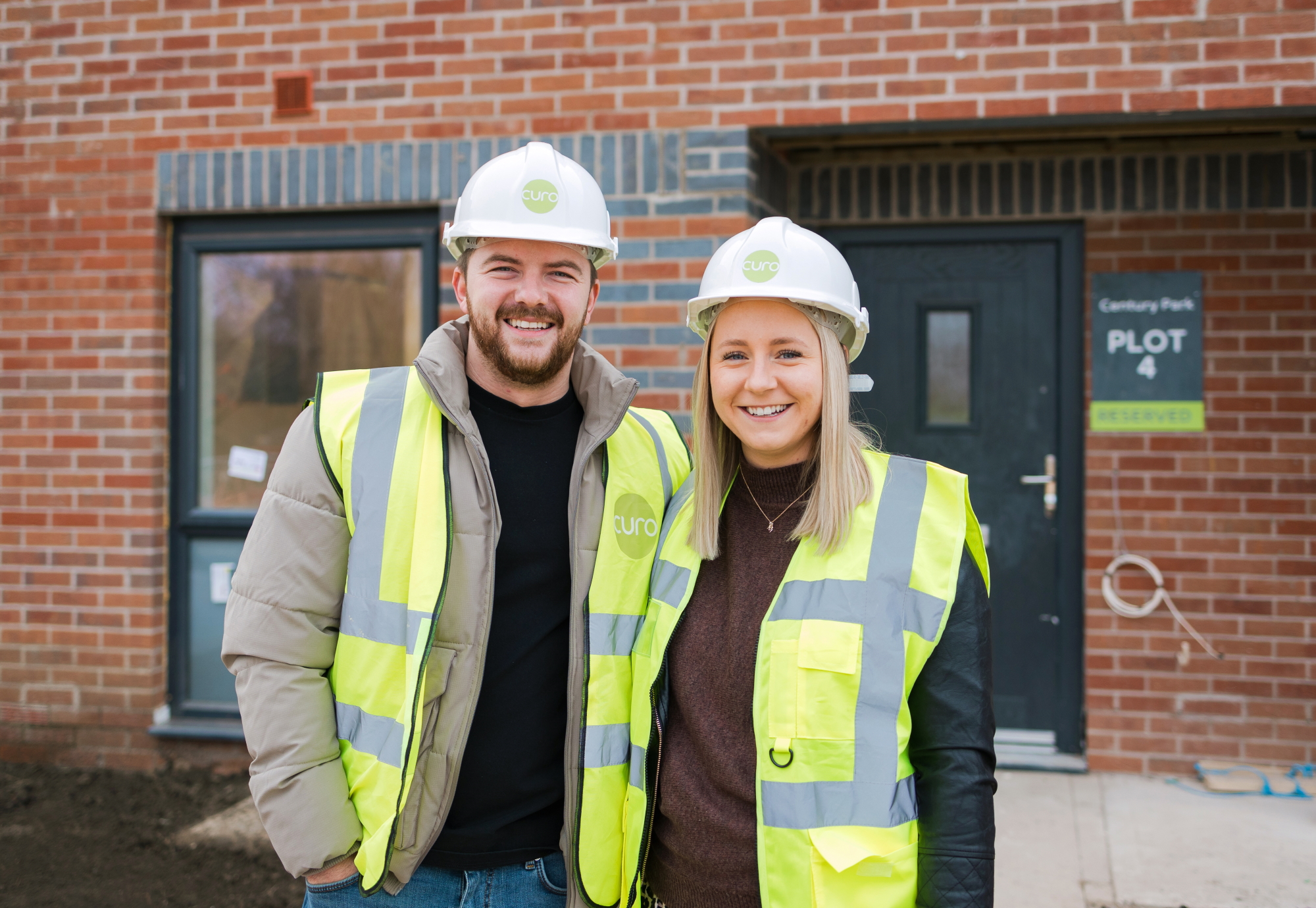 7th February 2022
Young Bristol family can finally live together thanks to new housing development
A young couple and their two children can finally live together for the first time in years, after taking a first step on the property ladder at Curo's new development of 128 homes in Lawrence Weston, Century Park. 
Bradley and Chelsea are both 27 and live in the local area. Chelsea is staying at her parents' home in Lawrence Weston with the couple's two children, 5-year-old daughter and 3-year-old son, while Bradley lives in Shirehampton with his parents and younger sister. 
The couple have opted for this arrangement instead of renting so that they could save up for a deposit to buy a home of their own.
Chelsea says: "My sister also lives at home with our parents and there's no room, which is why Bradley and I are having to live apart at the minute. Sometimes Bradley doesn't finish work until late and then he has to go straight home, without seeing me or the children."
Bradley, who manages a garage for lorry repairs in Avonmouth, says: "It's very hard and it's been like this for a couple of years now. We did consider renting, of course, because we wanted to be together as a family, but we wouldn't have been able to save up for a deposit then. When you have children and you're paying £1,000 a month in rent alone it is very hard to do it."
The couple bought their two-bedroom house at Century Park with the government's Help to Buy Equity Loan scheme, which is only available for new-build homes. Help to Buy makes it possible for first time buyers to purchase a home with only 5% cash deposit, while benefitting from a government loan of 20% of the cost of a newly built home, making mortgages more affordable.
Bradley says: "We were very excited when we heard that Curo were going to build homes here, in Lawrence Weston. We really thought this is a great opportunity to do something good for our family. Since then we made extra efforts to save up and buy our own home.
"We couldn't buy an older property in the area because we couldn't afford it without Help to Buy."
Chelsea walks her two children to school in Avonmouth every day. The journey will take about half the time from their new home. She says: "Our extended families live in the area and we're very close, we help each other with the kids and support one another, so we feel very lucky that we could stay in Lawrence Weston, close to all our family and friends."
Bradley says: "We can't wait to tell the children that we're all going to move to our own house together, they'll be made up!
"We're just looking forward to being together and spending time as a family."
All homes released for sale at Century Park in the first tranche have now been sold, but more properties will be made available to reserve and buy over the coming months.
Century Park offers 1-, 2-, 3- and 4-bedroom homes for sale, social rent and Shared Ownership. All homes at Century Park feature ground source heat pumps, an alternative to gas boilers that is more environmentally friendly.
For more information about homes at Century Park, call Curo's sales team on 0345 140 5050, email sales@curo-group.co.uk or visit www.curo-sales.co.uk.