The average owner of a new home saves £2,200 each year* on household bills compared to pre-owned homeowners thanks to their in-use energy efficiency.
That totals over £400m a year and equates to a reduction of over 500,000 tonnes of carbon emissions.
When reviewing statistics on Energy Performance Certificates (EPCs) in the UK, of all homes logged in the year to March 2023, 85% of new builds were rated A or B for energy efficiency, while just under 4% of existing dwellings reached the same standards. Over 50% of existing dwellings were rated D or lower.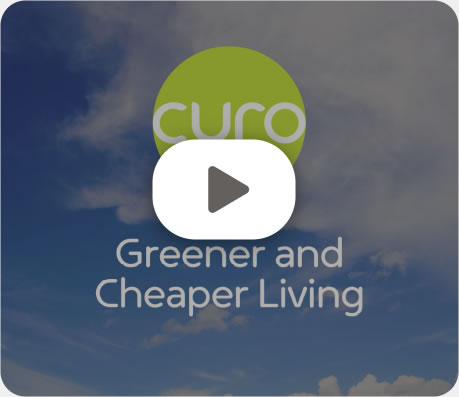 And the benefits don't just stop here:
| | |
| --- | --- |
| | - All Curo homes are fitted with energy efficient Argon double glazed windows as standard. |
| | - They are better insulated contributing to an average energy usage of just 8,618 kWh a year, compared to 21,293 kWh from older properties. |
| | - They require no DIY making additional investment in maintenance unnecessary. |
| | - Each home is fitted with modern, energy efficient fixtures and fittings contributing to household bills of £453 as opposed to £840 for existing dwellings. |
| | - And you have a far higher number of buying schemes available to you, making new build homes even more affordable. |
We understand that to first- and second-time buyers, the smallest of reductions to household costs can make a real difference. But there's no ignoring the real winner of all this; the planet. According to HBF, new build homes emit just 1.4 tonnes of carbon a year, compared to 3.6 tonnes from existing properties. The result of this is peace of mind in knowing that the life-changing decision to buy a newly built house is also kinder to our planet.
Here at Curo, we are doing everything we can to create Homes for Good - beautiful homes built for modern living – by including alternative energy solutions across many of our developments. These solutions include building Passivhaus homes and installing ground source heat pumps and solar panels, with some developments such as Century Park, now being completely gas free.
As energy efficiency becomes inevitably more important, buying a newly built, energy efficient home is going to be a sound investment.