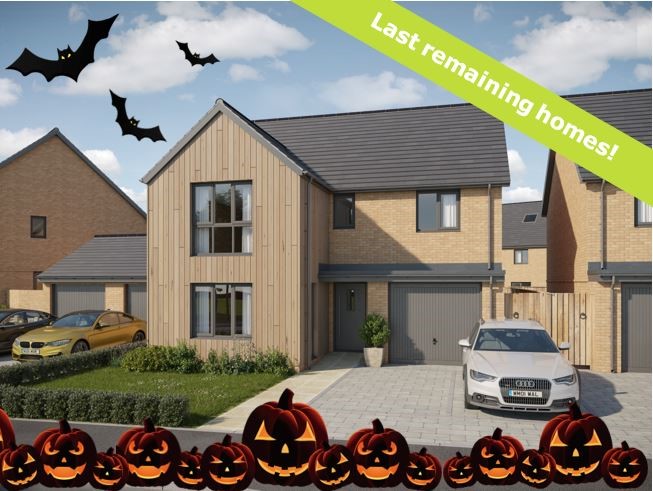 18th October 2021
A Scarily Good Open Weekend
Something wicked comes this way: the Woodland View October open weekend!
With the autumnal scent of pumpkin spice and bonfires in the air, we are once again opening the doors to Woodland View at Hygge Park for a scarily good open weekend on Saturday 30th & Sunday 31st October. It will be a chance to experience the four-bedroom Redcliffe home and find out what life could be like at this family-friendly development.
Located on the edge of Keynsham, a vibrant market town positioned between Bristol and Bath, Woodland View is the ideal place to raise a family. At seasonal celebrations such as Halloween, the community spirit is palpable, allowing children and parents to thrive.
In addition to experiencing Woodland View at the height of its seasonal celebrations, our open weekend is the prime opportunity to get a peek inside the Redcliffe. Boasting a total of 1307 square foot, this four-bedroom detached house has everything a family needs. Offering space and contemporary comfort internally, it also has a built-in garage and allocated parking, providing practical external space to suit a family lifestyle.
To find out more about our last remaining larger homes (from £545,000) or one of our two-bedroom homes (from £330,000), pop in to the Marketing Suite, The Drumway, Bristol (BS31 1TA) open 7 days a week, 10am-5.30pm.
To book a slot at our Halloween open day, call us today on 0345 140 5050 or send us an email: sales@curo-group.co.uk. (Ghosts, werewolves & vampires welcome!).