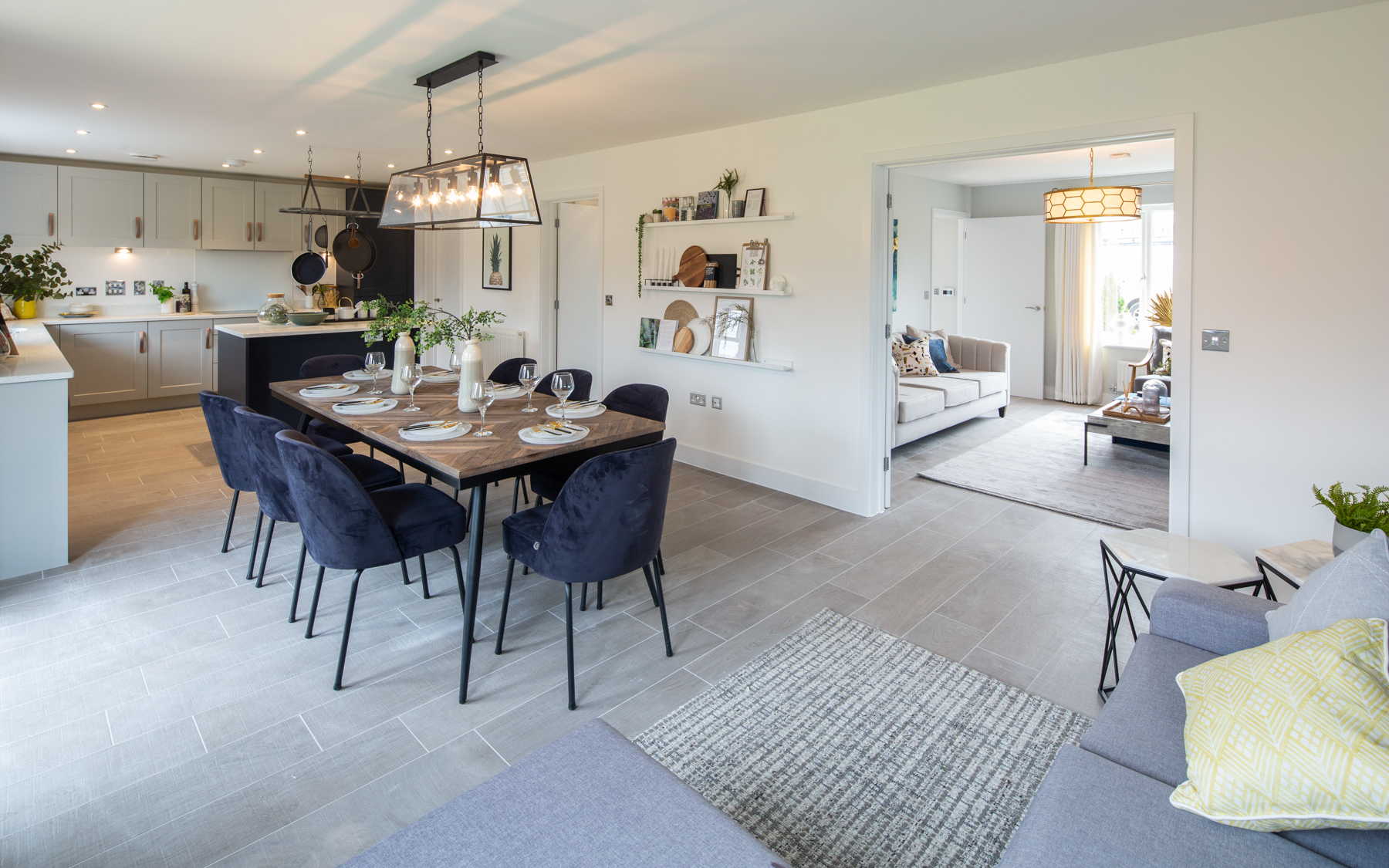 14th September 2021
Put Down Roots at Woodland View
Finding the perfect home for your family can be a daunting task with many factors to consider. Whether you're just starting out with a new-born or in the swing of the secondary school shuttle runs, one of the highest priorities for a growing family is to live in a safe, community focused neighbourhood. Fortunately, Curo has you covered.
Woodland View is a fantastic place for your family to call home, thanks to its safe and stable atmosphere and wide range of amenities. Forming part of the Hygge Park development on the edge of Keynsham, just outside of Bristol, Woodland View has its own pace and shared community mentality that is tangible from the second you enter.
Not only is the development itself outstanding, but the surrounding area reflects a more family oriented lifestyle with a range of great schools nearby, allowing parents the pleasure of a short walk with their children to drop them off at school. In addition, there are many other local destinations that make it easy to fill your family's free time with wholesome activities, such as brunch with the grandparents at Flourish, a family swim at the Keynsham Leisure Centre, or even a trip to the monthly farmer's market.
If you're looking for a four bedroom home at Woodland View, you have the choice of The Dyrham (now available from just £599,995), The Redcliffe, and The Avon house types, there's something to fit families of all shapes and sizes. Not to mention, all the homes are tactically positioned around the development to allow for privacy whilst also affirming the sense of community.
Alternatively, if something smaller would suit your needs better, talk to us about our two bedroom homes from just £330,000.
If you'd like to enquire about availability and book to see one of our homes for yourself, book an appointment today or call 0345 140 5050.