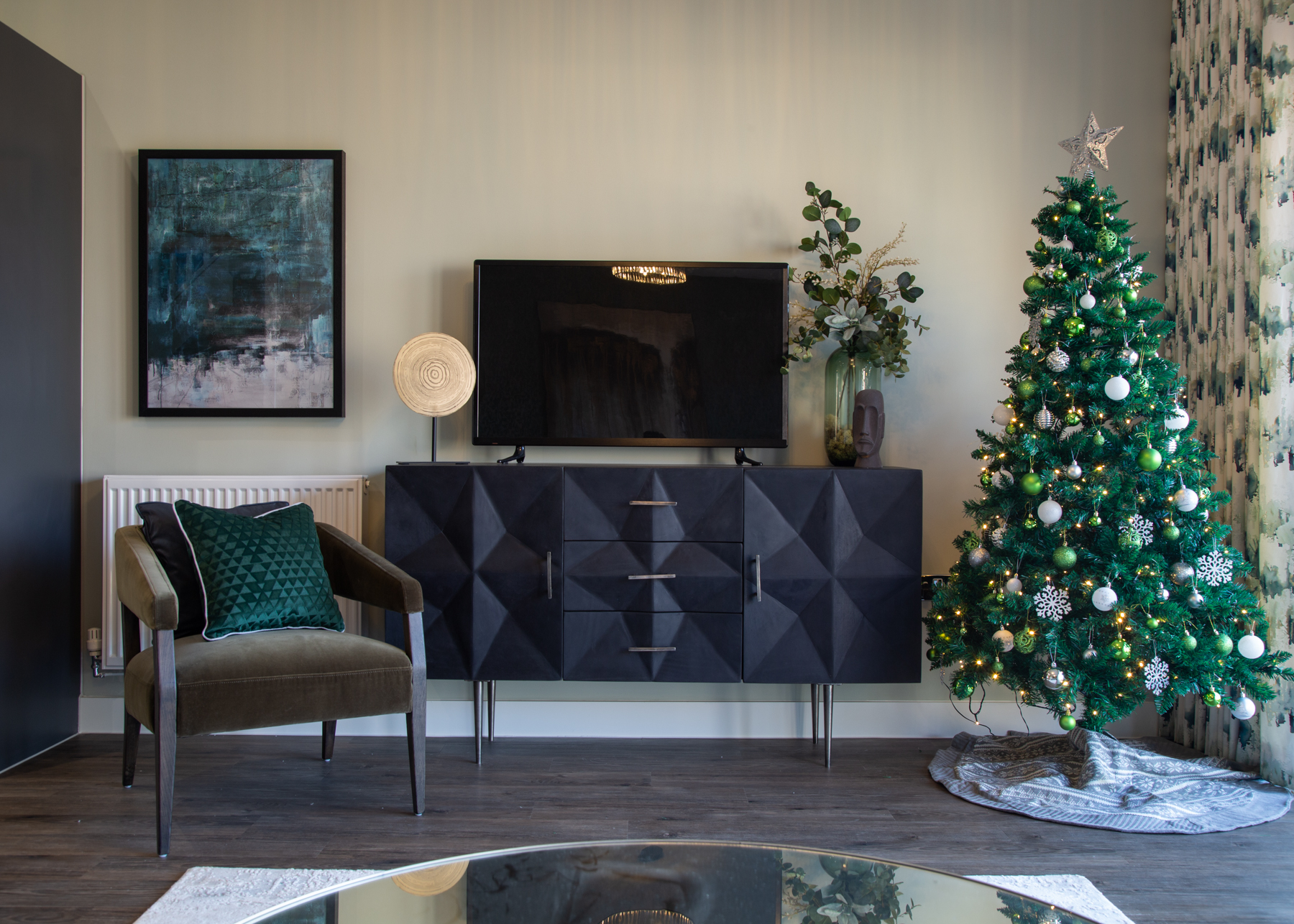 8th October 2021
Move in for Christmas
With the change of seasons, it's time to think about moving house. What's more, with the recent drop in temperature, we can already feel something Christmassy in the air.
One of the best ways to make a house feel like a home is to celebrate Christmas in the new space. Moving home in time for Christmas is more than possible, especially with fantastic schemes such as our Swift Move scheme.
Currently at our Woodland View development, we have a few last remaining four-bedroom homes available, including popular house types such as The Avon, The Redcliffe, and The Dyrham. Homes like The Avon are perfect for a family Christmas, with a double garage and two parking spaces providing room for visitors and storage, as well as having plenty of space in the inviting living area for a Christmas tree. The Avon house is available from £675,000 and we have a fantastic stamp duty contribution offer on plot 123*.
On the doorstep at Woodland View is an idyllic mix of local amenities and countryside. Once moved in, residents will be just one mile from Keynsham high street with its large selection of shops and restaurants, as well a short walk from Flourish, the local farm shop and café. In the other direction, residents can simply walk around the corner and step onto the country footpath leading to the Manor Road Community Wood – the ideal route for a Christmas day walk.
For smaller families who need less space, we also have a few remaining two-bedroom homes, from just £330,000. These are ideal homes to settle into in time for a cosy Christmas in a wonderful setting.
With only a handful of our sought-after homes remaining, the time to book an appointment to view a home and move in for Christmas, is now. Call us on 0345 140 5050 or email woodlandview@curo-group.co.uk.
*Stamp Duty contribution has been calculated on a single purchase only. Please speak to a Sales Negotiator for further information. Offer ends on Friday 17th December.