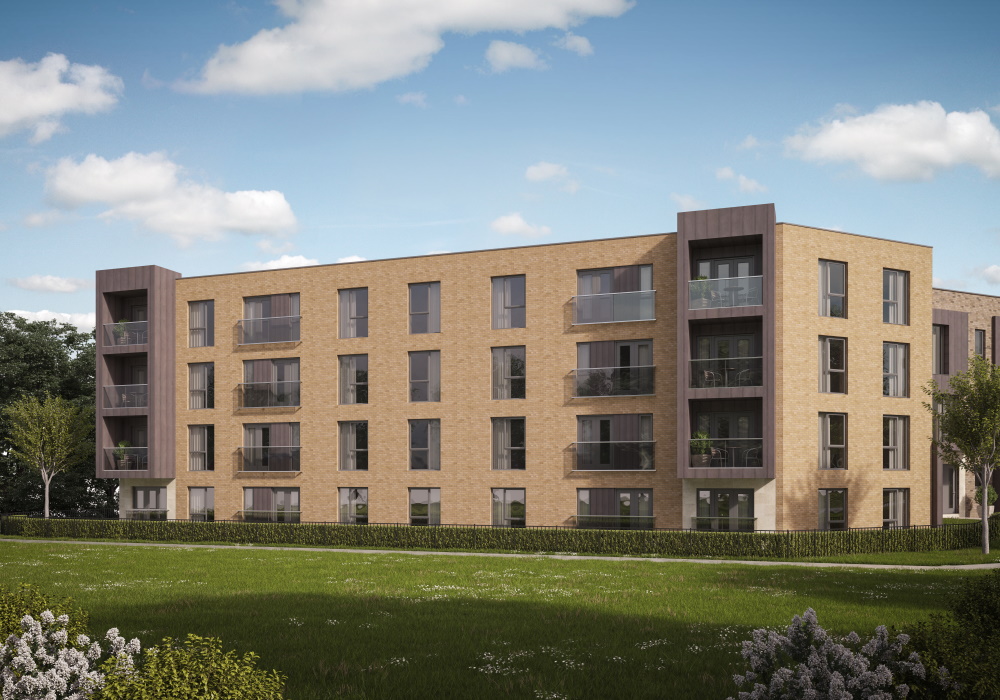 23rd August 2021
Make a home at Mulberry Park
Nestled in the North West corner of our award-winning development, Mulberry Park, sits a collection of high-quality one and two bedroom apartments known as Kelston House. As the last few remaining homes in phase three of the development, the apartments are almost ready for buyers to make their home at Mulberry Park.
When you first walk into an apartment at Kelston House, the first thing that will strike you is the sleek modern design. Your attention will then be drawn to the range of first-class features, including state-of-the-art integrated appliances, elevator access to all floors, and the energy efficient designs, that make the apartments the very best of modern living. Above all else, Kelston House is a treat on the eyes thanks to the splendid views of the parkland overlooked by the house, with many of the homes enjoying private balconies.
As a new development, Mulberry Park has been designed around the community and with the future in mind. In addition to the energy efficient houses, we have built a new primary school, children's nursery, and impressive leisure facilities to elevate the area and create a community hub including a café and flexible working space. For those eligible for Help to Buy, the remaining apartments all qualify, allowing homebuyers to get the keys to a new home with a deposit as low as 5%, not paying a penny in interest on their equity loan for the first five years.
The Kelston House show home will be available to view at the end of September. Keep your eyes peeled to be one of the first to register your interest. Designed by an experienced team at Blocc Interiors. Suzanne Thomas, Creative Sales Director, commented on the design: "The Show Apartment has been designed in a sleek, modern & luxurious style, with the colour palette of ivory, creams, warm beiges & rich taupe combined with tonal greys & golds designed to enhance the overall look. We then paired geometric patterned fabrics & wallpaper mixed with different textures & finishes with the colour palette to help create a welcoming & contemporary first impression to any prospective home-owners."
For more information or to book an appointment visit www.curo-sales.co.uk or call 0345 140 5050.