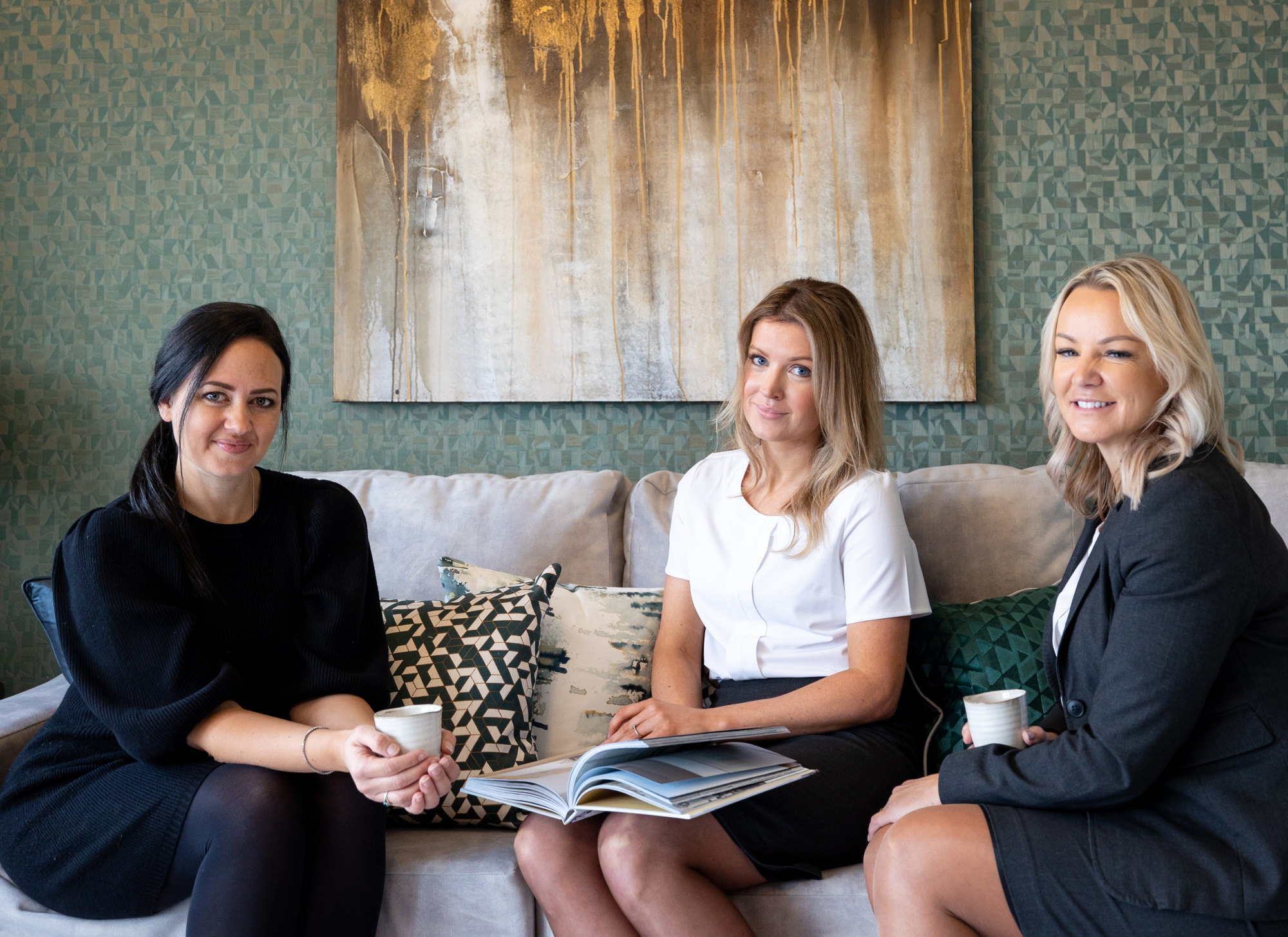 11th January 2022
Getting to know Curo's expanding team
For two new starters here at Curo, 2021 marked the start of an exciting new chapter filled with endless career possibilities and personal growth opportunities. Both equipped with exemplary customer service experience and ideal sets of transferable skills, Hannah Parsons and Teresa Brown are the newest members to join our growing team.
After spending a decade working in sales roles honing her customer service skills, Hannah decided to change course and join the Curo team as a Sales Negotiator due to a personal resonance she felt with our values. As a business with social objectives built around connections, community and our customers at the heart, our mission is to create homes for good by reinvesting all our profits to achieve that purpose; this is why Hannah knew straight away that she wanted to be a part of our work.
Commenting on her journey getting to Curo, Hannah said: "I started out as a trainee Sales Executive for a property developer 9 years ago where I went on to become a team leader for one of their main developments in Bristol. I then moved to two other roles at different companies also in the property industry where I put my customer service and leadership skills to good use."
Hannah continued, "As much as I loved my job and industry, I felt like something was missing. It was like I was doing a good job but could be doing an even better one if I could use my skills for something that helped more people. That's when I discovered Curo and found out all about their ethics and values. It was at this point that I realised I needed to be working for a company that puts people first by building for quality over quantity. It's only by working in an environment like this that I felt my customer service skills could be most valuable and meaningful."
Our second new starter and Sales Negotiator is Teresa Brown. Starting out working in holiday shops, Teresa went on to have a successful career working her way up the cabin crew ladder where she worked as a Cabin Manager for Easyjet for nearly twenty years. When the Covid-19 pandemic hit, Teresa took a risk and asked for voluntary redundancy to start her own small business and look for a new career path. Once she discovered Curo, there was no looking back for Teresa as she fell in love with our great values, fantastic team and lifestyle friendly hours.
Teresa said: "I've always had a very keen interest in new home sales. Every time I would pop into a sales office, mainly for a sneaky nose at the show home, I would see the sales team and see myself doing the job. Most of the time the Sales Negotiators would be lovely and welcoming, however some occasions not so. As customer service is always my number one priority, having worked in the sector for my whole career, seeing this mix of service showed me exactly what type of Sales Negotiator I would want to be if I ever used my transferable skills to change profession."
Jodie Winter, with over 10 years sales experience, is a prime example of the development opportunities available through a career with Curo. Jodie started with Curo in 2019 as a Senior Sales Negotiator; after just twelve months in her position, Jodie was promoted to Sales Manager due to her impressive creativity and exemplary leadership.
Commenting on her development, Jodie said: "If I'm honest, I think Curo have developed me just as much as I have helped develop them. I have flexibility in the workplace, no shareholders, and no restrictions - but the best bit is that I have free creative reign and ultimate trust from my colleagues. I've never worked anywhere better. I think I speak for everyone when I say, we all love working for Curo and we're all here to stay."
For more information on our team, our employment opportunities and new homes, head over to www.curo-sales.co.uk
Jodie Winter (left), Hannah Parsons (centre), Teresa Brown (right)