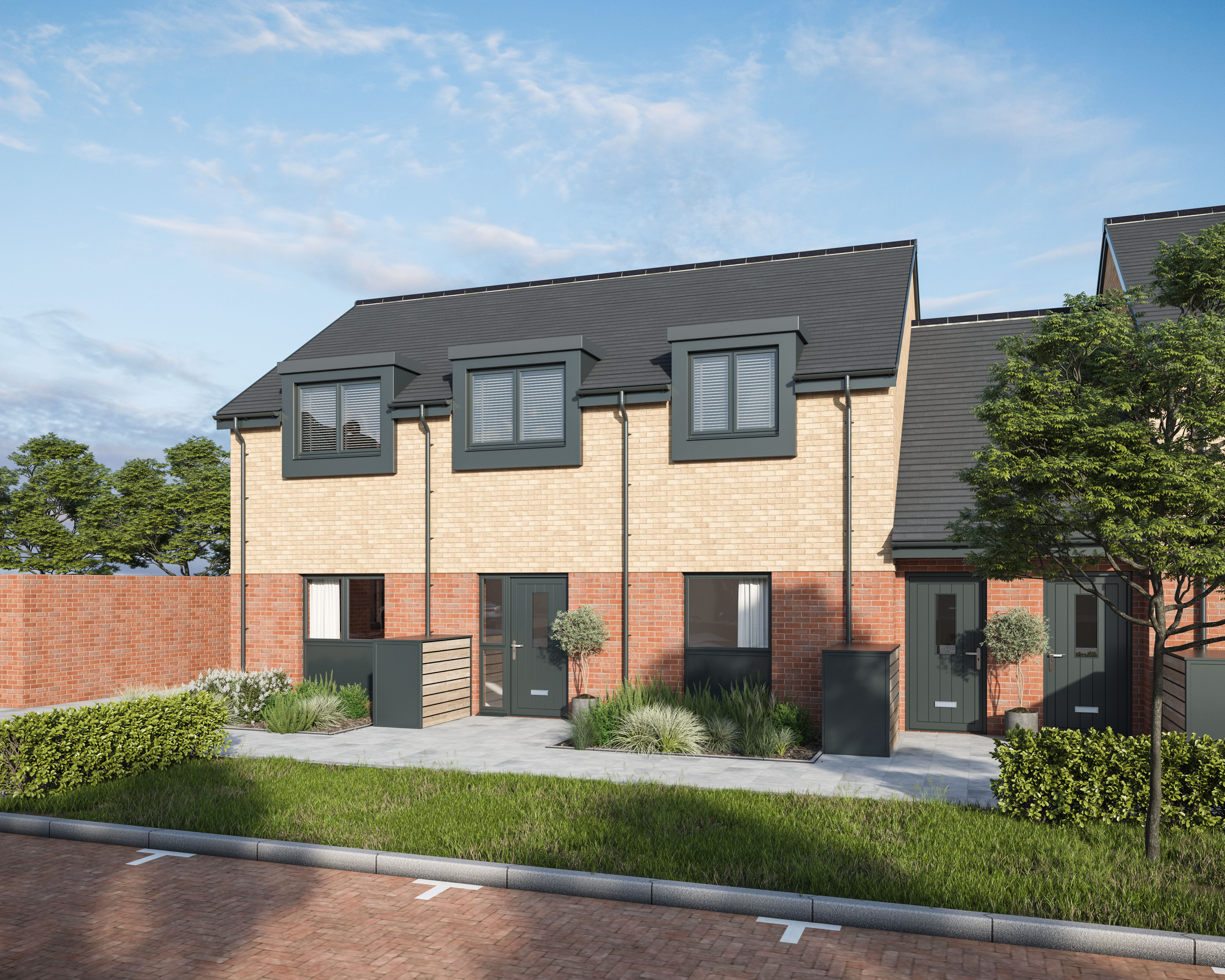 21st January 2022
Find out how to take a first step on the property ladder with Shared Ownership in Lawrence Weston
Residents in Lawrence Weston and surrounding areas who are dreaming of taking a first step on the property ladder at Century Park or The Willows developments can now find out more about the affordable homeownership scheme, Shared Ownership, directly from Curo's sales team.
The Shared Ownership experts will be hosting a free drop in event on Saturday 26 February from 10am until 3pm at Ambition Lawrence Weston Youth Centre (BS11 0RX).
Curo are currently building 185 new homes in Lawrence Weston, across two developments: The Willows at Corbet Close and Century Park at Henacre Road. More than half of these – 95 homes – will be affordable housing, including 28 homes for Shared Ownership.
Paula Beel, Affordable Sales Manager at Curo, says: "Shared Ownership homes are allocated on a 'first-come, first-served' basis and we want to make sure that local residents in Lawrence Weston and surrounding areas are prepared to take advantage of these fantastic homeownership opportunities in their neighbourhood.
"Come along to find out if you qualify for Shared Ownership and how to access this government-backed scheme. Our friendly team will be on hand to offer advice and answer any questions you may have."
Local residents will also have the chance to speak to independent financial advisors from Evolve Financial Solutions about their specific circumstances on the day.
Shared Ownership enables first time buyers - and those who used to own a home but can no longer afford one - to purchase a share of a property, significantly reducing mortgage requirements and the sum needed for a deposit. The buyer then pays rent on the remaining share and has the option of increasing their own share over time until they reach 100% ownership and no longer need to pay rent.
For further details about the event call our Curo Sales colleagues on 0345 140 5050, or Ambition Lawrence Weston on 0117 9235112.
What?
Shared Ownership drop in event
When?
Saturday 26 February
From 10am until 3pm – drop in anytime
Where?
Ambition Lawrence Weston Youth Centre
Long Cross, Lawrence Weston, Bristol BS11 0RX
This image is from an imaginary veiwpoint within an open space area. The purpose is to give a feel for the development and not an accurate description of each property.