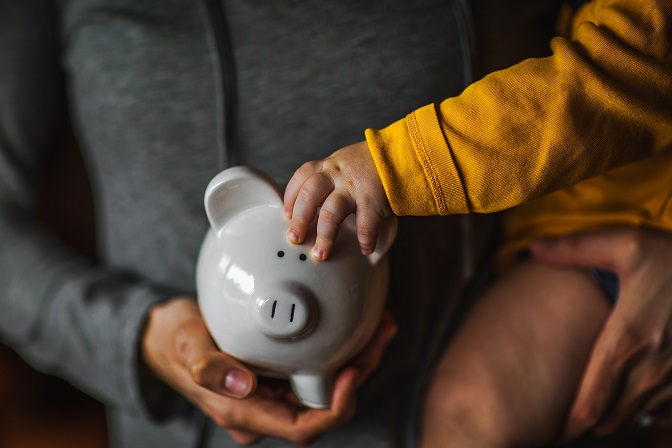 1st April 2022
How to save money on energy bills
Over the past six months, the UK has seen a sharp rise in the cost of living with noticeable hikes in the cost of everyday essentials such as supermarket staples, the price of petrol, and the cost of household energy and utility bills. Triggered by a combination of factors, households will now need to get a bit savvy to keep their outgoings stable and reduce any negative financial impact.
So, what can we all do to help keep down energy bills and save our precious pennies?
Aside from living off the tomatoes you've grown in the garden, moving country, or doing the school run on an elongated tandem, the best way to save money in this economically challenging landscape is to make sure your home is as energy efficient as possible. By reducing the amount of energy wasted through poorly insulated walls, unblocked chimneys, and single glazed windows, you will be paying yourself dividends in energy cost savings.  
Here at Curo, we build houses that are highly energy efficient from the moment you move in, sparing you the ordeal and cost of having to retrofit with energy efficiency features. In addition to installing high quality insulation throughout our homes, all properties at our Bristol development, Century Park, have been fitted with ground source heat pumps (a natural heat system that delivers carbon savings of almost 80% compared to conventional gas boilers) meaning much less energy is used to heat your home, saving you money. While, at our flagship development, Mulberry Park, we have built a number of Passivhaus homes (a house architecturally engineered to achieve space heating of up to 90%) for households looking to live at the cutting edge of energy efficiency.
Customers can also benefit from further energy efficient products by upgrading their kitchen package. A 'Platinum Package' offers an induction hob which are 90% more energy efficient and automatically turn off when no pan is placed on the hob. You will also have the benefit of a 3 in 1 water tap, which is more efficient than boiling a kettle – plus you can enjoy a cup of tea in an instant! 
Although the cost of living has dramatically increased, inflation rates are at an all-time low. With an increase looking inevitable, take advantage of these low rates while you can by investing in an energy efficient Curo home. For more information about Century Park, or one of our other developments, head to www.curo-sales.co.uk or call 034 5140 5050.