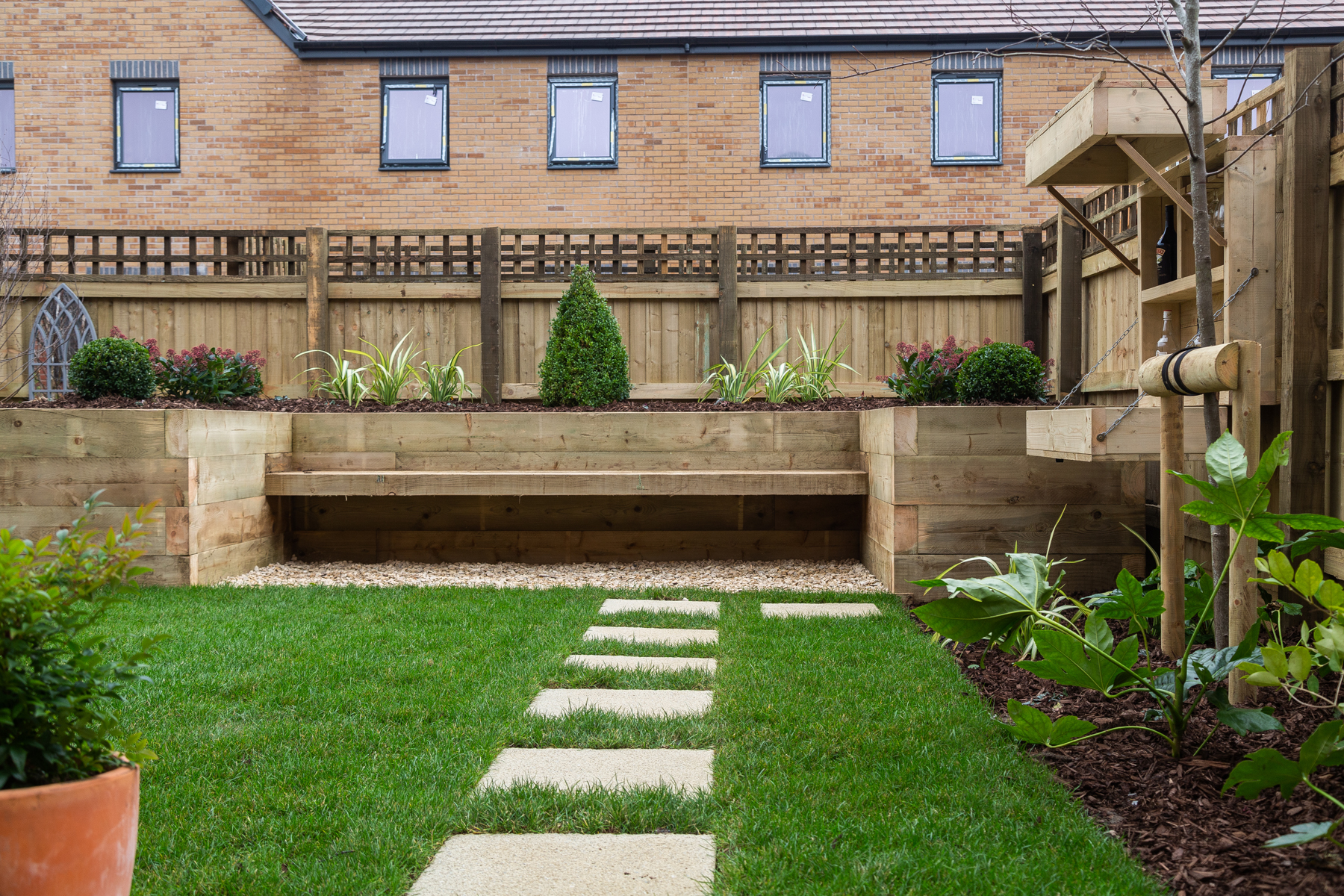 15th March 2022
Century Park's Inspired Garden
Over the past two years, the UK has seen a garden renaissance due to our increased desire for enjoyable outside space, induced by the pandemic. At Century Park, a Curo development in Lawrence Weston, Bristol, we wanted to really showcase the potential of the fabulous gardens our homes have. To do this, we asked our landscaper, Russell Laugharne from Blackberry Gardens to create an inspiring and creative space in the garden of our two-bedroom Westbury Show Home.
Here's what Russell had to say about the concept behind the inspired garden:
"At Century Park, the inspiration for the garden was lockdown. We wanted to create a space that enabled people to get away from their desks, inviting them into the outside, allowing them to clear their heads. We then installed a bar to cloud them up again!"
Continuing, Russell said:
"For us, the standout feature of this garden is the large wooden seat we installed. The seat is surrounded by planting, meaning anyone who sits on it will feel like they are sinking into the plant-filled landscape, giving you the sense of being in an outside room."
We also asked for some top gardening tips, whether you're looking to spruce up your existing outdoor space or you've just move into your new home.
"The planting of a few well chosen, well positioned, trees or shrubs can make a real statement; giving height, balance, structure, texture, and year-round interest, whilst providing excellent value compared to hard landscaping options. Repetition of planting themes throughout the garden can give a sense of flow and rhythm, even to the smallest of spaces.
If you have a smaller garden, this will require careful consideration of structure to enable the feeling of sanctuary whilst still feeling open and inviting - they often provide an excellent opportunity to be bold with design choices, so be brave!"
To find out more about the homes at Century Park, or to book an appointment to visit the recently opened Show Home and its inspired garden, head to www.curo-sales.co.uk or call 034 5140 5050.