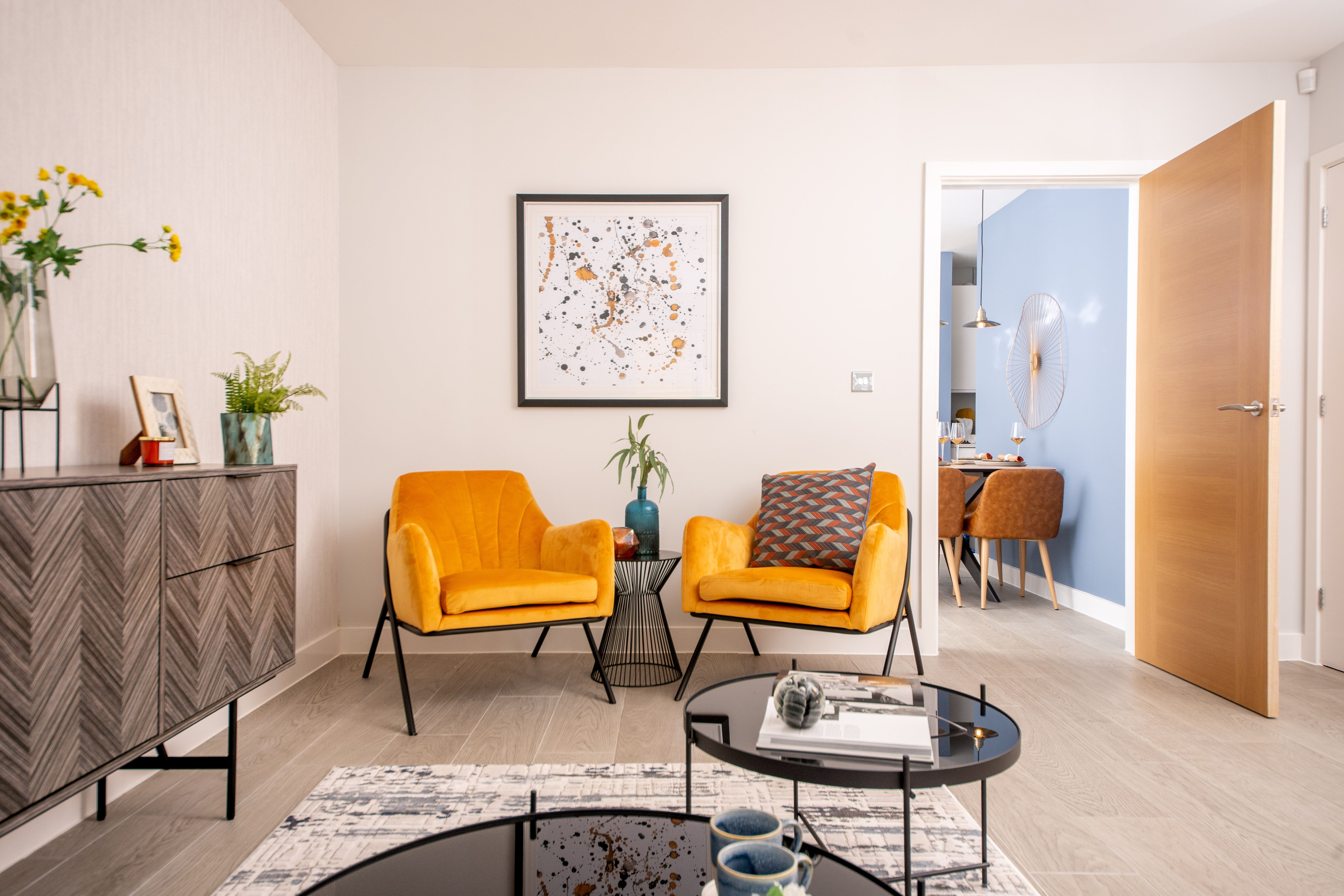 24th September 2019
Brand new show home to launch at Mulberry Park
Curo will be opening the doors to a much-anticipated brand new show home at Mulberry Park, the award-winning residential development in South Bath.
The launch will take place this weekend, with home buyers invited to attend the special celebrations on Saturday 28th and Sunday 29th September from 11am until 5.30pm at Curo's Marketing Suite on Bradford Road (BA2 5BZ).
The three-bedroom, semi-detached 'Portland' show home is ideal for family life, featuring a contemporary kitchen/dining area with separate living room, WC and utility room to the ground floor, with a master bedroom with en-suite, two further bedrooms, a family bathroom and plenty of storage space occupying the upper floor.
Boasting a modern, stylish, yet homely interior décor, the new show home will give visitors a glimpse into the type of lifestyle that properties at Mulberry Park can offer. One of the rooms, imagined as a child's bedroom, was furnished in a tropical rainforest theme and features a very special art piece – an orangutan painting by one of the 5-year old pupils at Mulberry Park Educate Together primary school.
Lisa Howells, Curo Sales Director, explains: "Mulberry Park is a strong, growing community, with the new nursery, school and Hub sitting right at its heart and bringing everyone together. We wanted to celebrate this by giving the younger members of the community an opportunity to put their stamp on the new show home.
"Children from the new local school painted their favourite rainforest animal to complement the design of one of the rooms – we chose the orangutan to be displayed in the show home but all of the art pieces are fabulous and can be seen on our website."
Mulberry Park Educate Together Headteacher, Emma Garnett, says: "It's fantastic to be part of the thriving community at Mulberry Park and the children love getting involved in these activities. We had fun painting and drawing while learning some interesting facts about the rainforest; thanks to Curo for the wonderful rainforest books gifted to our Bumble Bee class pupils."
The newly released properties at Mulberry Park are 2, 3 and 4-bedroom homes, with prices starting at £295,000.
Mulberry Park properties are also available with Help to Buy, the government's Equity Loan scheme that lends home buyers up to 20% of the value of a new build home.
Lisa says: "With such a wide choice of properties now available for reservation, we're able to help families of any size find their ideal home in this vibrant, new community. Whether you're on the market for a new home right now or just waiting to be inspired – we invite all home buyers to pop along to our new show home launch and discover what's on offer at Mulberry Park.
"Visitors will also have the chance to experience the community Café's delicious drinks and homemade cakes for free at The Hub with our complimentary vouchers which will be handed out and validated after the show home tour."
To see the new show home at Mulberry Park, visit Curo's Marketing Suite on Bradford Road (BA2 5BZ) on Saturday 28th or Sunday 29th September from 11am until 5.30pm. For more information, go to www.curo-sales.co.uk or call 0345 140 5050.