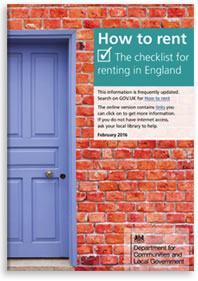 How to rent
For a handy checklist about renting a property in England, download the government's How to Rent guide. This information is frequently updated. Search on GOV.UK for How to rent. 
Download the PDF
This guide is for current and prospective tenants and supplements the Government's How to rent guide. It gives a more detailed explanation of the main hazards you can find in a rental property which suggest it may not be safe for you and your household to live in.
It also explains your landlord's duties and what you can do if you have concerns or need to make a complaint.
Download the PDF